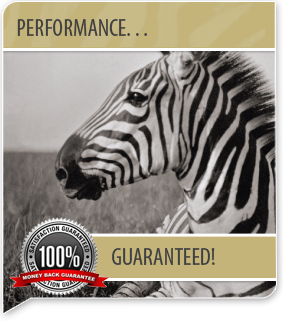 Thank you for allowing us to be the preferred solution for your laser imaging needs. The switch to PrecisePrint premium compatibles is a seamless transition in print quality and reliability. Plus, with savings of 30%-50% off OEM prices, you will love what we can do for your bottom line. We also can source virtually any OEM product you may need.
At Preferred Toner Solutions we're committed to providing high-quality laser products and exceptional service to every client, regardless of size. When we say our customers are the most important part of our business, we mean it. Simply put, we're earning our stripes...one customer at a time. (Aahhh,...so now the zebra makes sense!)
Take a tour of the site and review our products, prices and clients. For a no-obligation, no-hassle quote or to receive more information, call us at 734-751-4180 or email us at:
Premium Compatibles
vs.
Refilled Cartridges
We often hear people say, "I've used refilled cartridges before and I wasn't pleased with the quality or reliability."
We understand and we agree! That's why every PrecisePrint cartridge is built to OEM specs with 100% new internal components. No reused parts. No cheap drill-n-fill tricks. We're "reputable,... reliable,... right for business!"